Available videos for the movie Video Cop 1-Terminator Commando: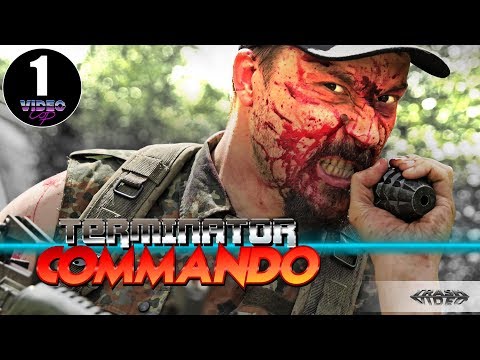 episode 1
trailer
Video Cop 1-Terminator Commando (2017)
AKA: Video Cop 1-Terminator Commando
genre: action
premiere: 10.06.2017
directed by: Ville Lähde
written by: Ville Lähde
director of photography: Matti Kuusniemi
editor: Ville Lähde
music: Sami Saarinen, Flash Arnold
special FX: Ari Savonen
CGI FX: Matti Kuusniemi
cast: Antti Murtonen, Rauli Ylitalo, Karo Von Rutenhjelm, Andres Pass, Jussi Niskala, Joni Kainulainen, Olli Nupponen, Ville Lähde jne.
duration: 16 minutes
Jake Crusher (Antti Murtonen) is an 80's cop from Hervanta. A cop, who got too close to the ultimate international conspiracy by the governments of the world to enslave the human race. A cop, who is too dangerous alive but too valuable to be killed. So they invented something completely different for him: With the help of analog super
technology they transported him into the Video World. Into the world where a video movie becomes reality and reality becomes a video movie!

In this first episode of Video Cop Jake is transported far away behind the Iron Curtain in the Soviet Union territory where his mission as a member of an American Terminator Commando -elite force is to eliminate the roque General Smitrovich and his ICBM:s that threaten Washington. Jake can only count on his buddy, a Vietnam veteran called Trapper (Rauli Ylitalo), and his oily muscles! The mission is not easy and the master of the Video World, Vidzard (Andres Pass), has a few surprises in store for our heroes…

Video Cop is a glorious return of Trash Video back to it's roots. The roots that are soaked in bloody action and strong humor!